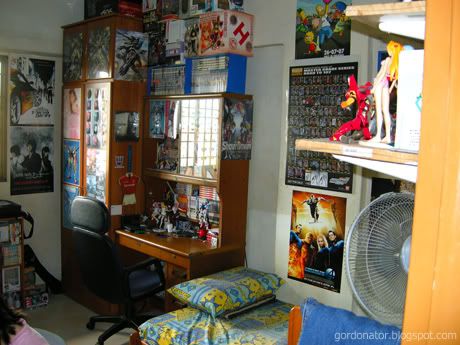 Welcome to the cell of prisoner 160183. Please do not feed, intimidate or provoke the prisoner. You have 20 minutes. GO!

My desk. Kinda messy. Did all my gundams here.



Upper portion of my desk. Shelves are packed with manga and figures boxes above.
The gothloli Asuka figure on the right is one of my earliest figures and also one of my favourites.

My bed.



On the wall are posters of all the MG gundams released till Dec 07 on the left and Spiderman 2 on the right. Doctor Octopus is my favourite Spidey villain.

Gundams. Majority of my collection are Master Grades (MG).



Next to the door is this triple shelves with figures, mangas and empty boxes on the top. Got the Lego Star Wars AT-ST at a bargain last year.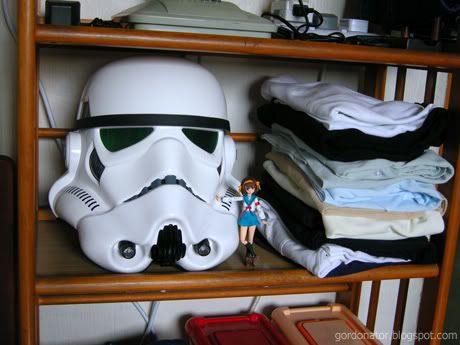 Dircetly under the figures shelves is where I keep my storm trooper helmet. Still lack armour though. Beside the helmet are boring clothes I wore to boring work.



And finally the place I spent most of my time at, the computer. Its not located inside my room as I share my room with my brother. There's no more space for it. The computer desk and detolf glass cabinet on the right is where majority of my figures are.



Inside the detolf.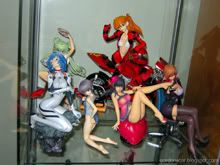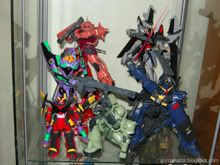 Love the bunnies.